Post by muskrat24 on Apr 15, 2017 15:08:57 GMT -5
So like I mentioned in my Greenhouse post I decided to go the quail route only to have the fiance fall in love with chickens. So now I get both but that just created more products/challenges with my plans. So now I have several meat and egg projects. The first was the chicken coop. Tractor supply over the last few months since they started selling chickens have been having sales on them to clear out stock. Out of 3 that I visited I never paid more than $.50 for a chick. I ended up purchasing 30 to run the odds that I will get a few hens for laying which included a mix of 7 buff cochin bantams, 8 leghorns, 4 austrolops, 4 rhode island reds and 7 tetra browns. Now I have never heard of tetra browns before but the folks at TSC said they were a multi purpose breed and with them being .25 cents each I figured I would give them a shot. I do not plan on keeping all 30. Any hens I do not keep will be sold and the cocks will be put into the freezer. So the coop started off with the need for everything to be compartmentalized. As I wanted the ability to break it down and move it by myself in the event the fiance wasn't up to the task to help. So I started with the base. Wanted it up off the ground so as to give the chickens that extra 4'x8' area of ground.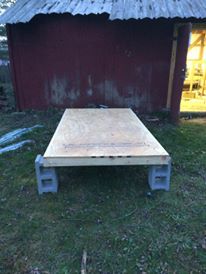 After the coop was completed I ended up adding more concrete blocks to support the weight.
The frame work is all separate so I can move a wall by myself.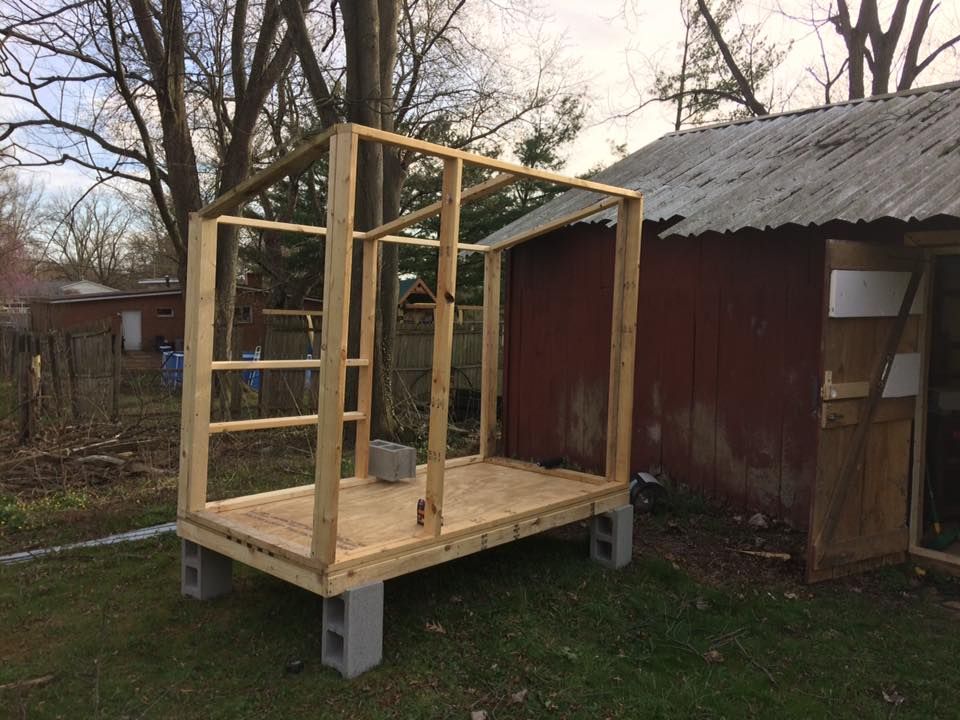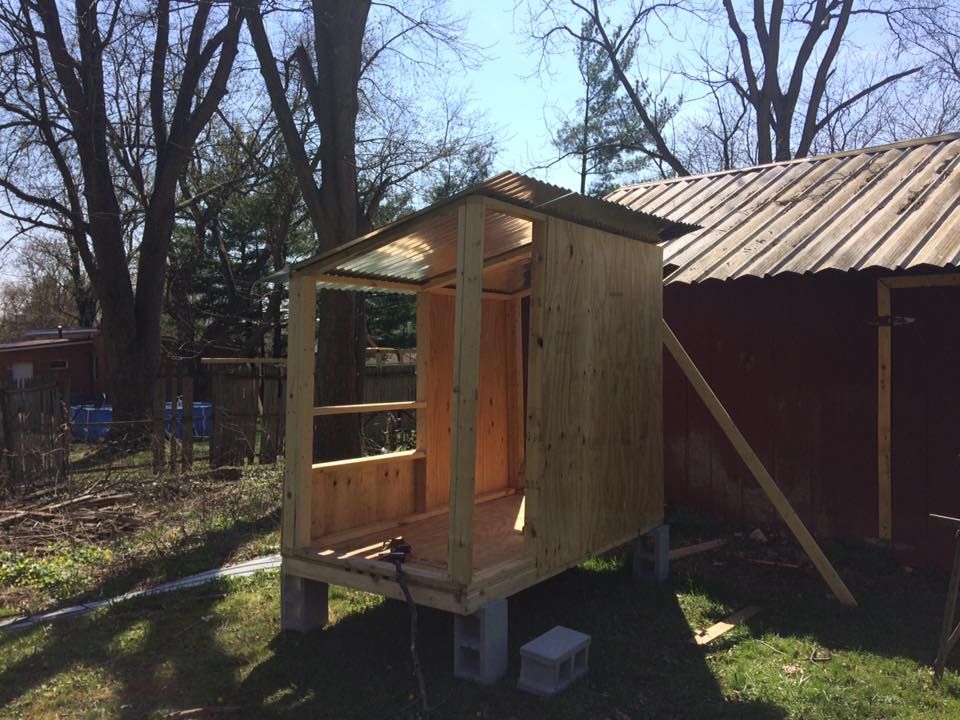 The plan was to put on an external nest box which is why there is framework for it on the left side of the coop but I found some much cheaper plastic nest boxes to add on the the wall when the hens are ready.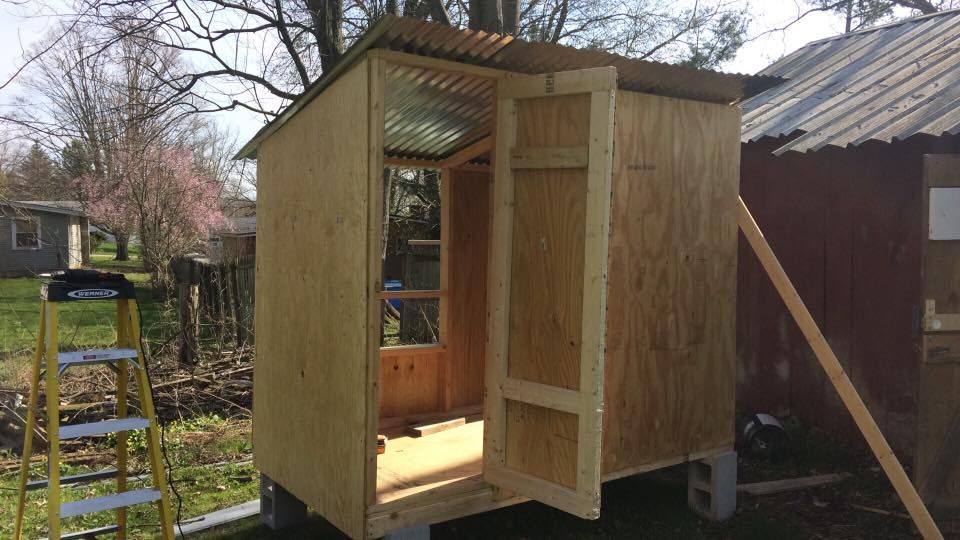 It took me 1 1/2 days here and there to get the mechanical aspect of it completed. I still plan on putting on vinyl siding and building a set of steps to access the interior.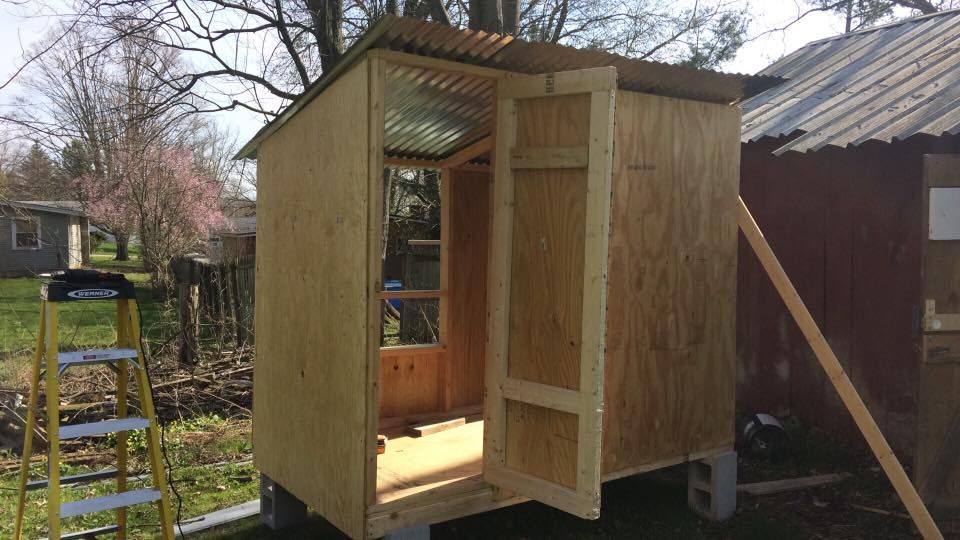 They were a little cold at first but now they are all lounging around the coop.
Unfortunately I was looking on craigslist and I don't know if that is worse for me any more than Ebay is but someone was getting rid of some Californian rabbits. I couldn't resist a couple free rabbits especially after my first attempt ended up with the neighbors dogs killing them and messing up their hutch. So I had to whip up a hutch real quick which given the hour and a half I put into it didn't come out that bad.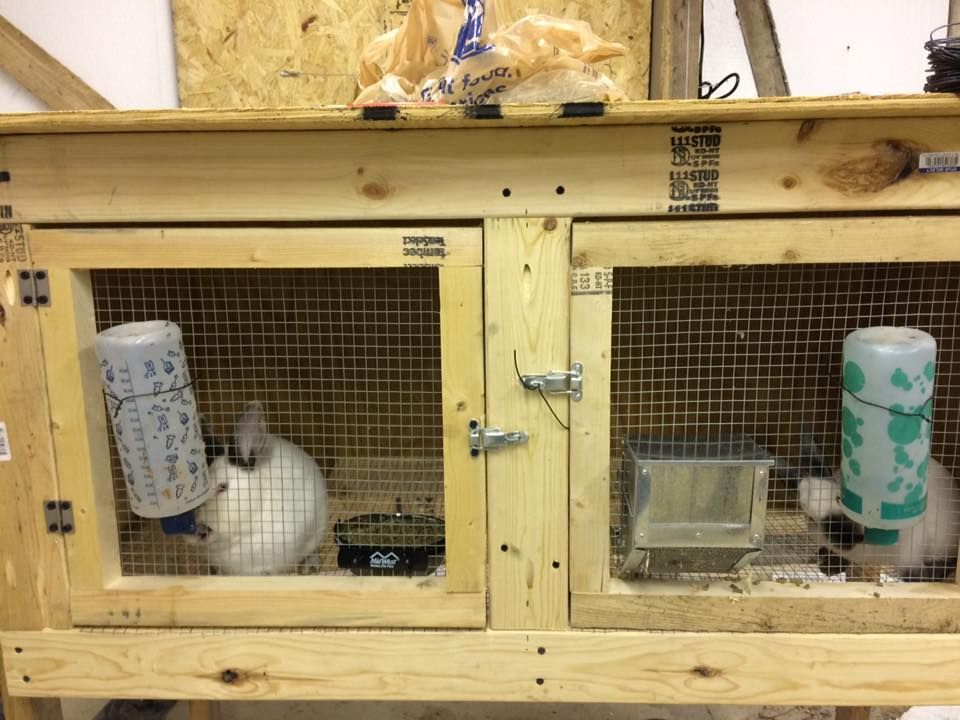 Once I get the Pheasant coop and the quail rack put together I will post some pictures. As of right now they are temporarily housed in rabbit cages.